Breathing while you're sleeping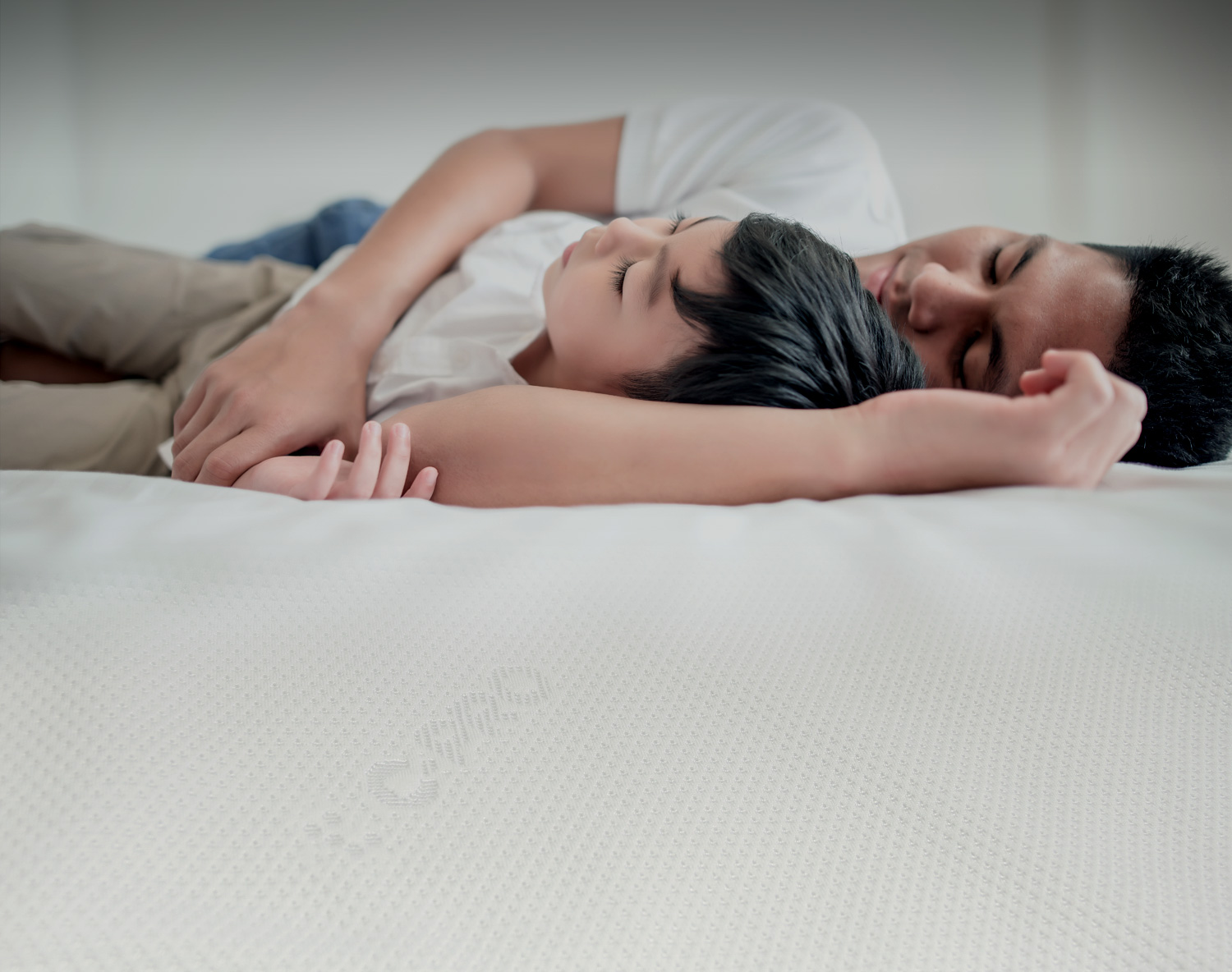 ....C-Pro is refreshingly cool and breathable. ..
C-Pro membantu menciptakan kesejukan dan breathable. ....
....Innovative design that allows optimal airflow. It regulates body temperature and makes it feel cool. It means less sweat and more comfortable sleep. .. Desain inovatif yang menciptakan aliran udara yang optimal. Material Airmate dapat membantu meregulasi suhu tubuh dan membuat tubuh merasa lebih sejuk. Yang artinya mengurangi keringat dan tidur yang lebih nyaman. ....
.... Unique 3D loop made of high-quality food-grade polymer that we call Airmate technology. .. Bentuk simpul 3 dimensi yang terbuat dari polimer food grade berkualitas tinggi yang kami sebut teknologi Airmate. ....
....Unique 3D loop that reinvents the way people sleep. Airmate is created with high-quality material, with unique characteristics that enable it to gently support the body and create a better night's sleep. ..Bentuk simpul tiga dimensi yang dapat memperbaiki cara tidur. Material Airmate di ciptakan dengan bahan baku berkualitas tinggi, dengan karakteristik yang unik, sehingga mampu menopang tubuh dengan lembut, dan menciptakan kenyamanan saat tidur....
....Helps to prevent suffocation when baby sleeps on his belly. .. Membantu mencegah risiko kesulitan bernapas saat bayi tengkurap. ....
....A caring technology that is safe for the little ones. It is highly breathable and allows baby to breathe through the mattress. The unique Airmate material is completely washable and non-toxic, which enables parents to create a healthy environment in baby's room. .. Teknologi yang peduli pada keamanan si kecil. Material Airmate dapat bernapas, sehingga bayi dapat bernapas melalui matras. Material Airmate yang unik dapat dicuci dengan air dan bebas dari bahan beracun, sehingga para orang tua dapat menciptakan lingkungan yang sehat bagi si kecil. ....
Breathable, hygienic
and comfortable.
....The newest mattress technology innovation from Japan that is 90% air by volume.. Inovasi matras terbaru dari Jepang, yang 90% volumenya adalah udara. ....
Innovation that benefits your daily life.